Mogami 3082 Speaker Cable (2x2.00) w/ Neutrik Female XLR to speakON Connector
Regular price
Sale price
€26.00 EUR
Unit price
per
Sale
Sold out
Mogami W3082 2x2.00mm2 Professional Speaker Cable w/ Neutrik NL2FX speakON
Connector & NC3-FXX Female XLR Connector.

The ultimate choice for professional musicians and engineers. 
Superior sound, clarity, silent background, and consistent quality.
Maybe the lowest price for this legendary product!
Note: This cable has nothing to do with Active Speakers/Monitors! It's only for rare old amplifiers. If you want Cables for your Active Speakers/Monitors, what you need is XLR to XLR, TRS to MXLR, or TRS to TRS.
Share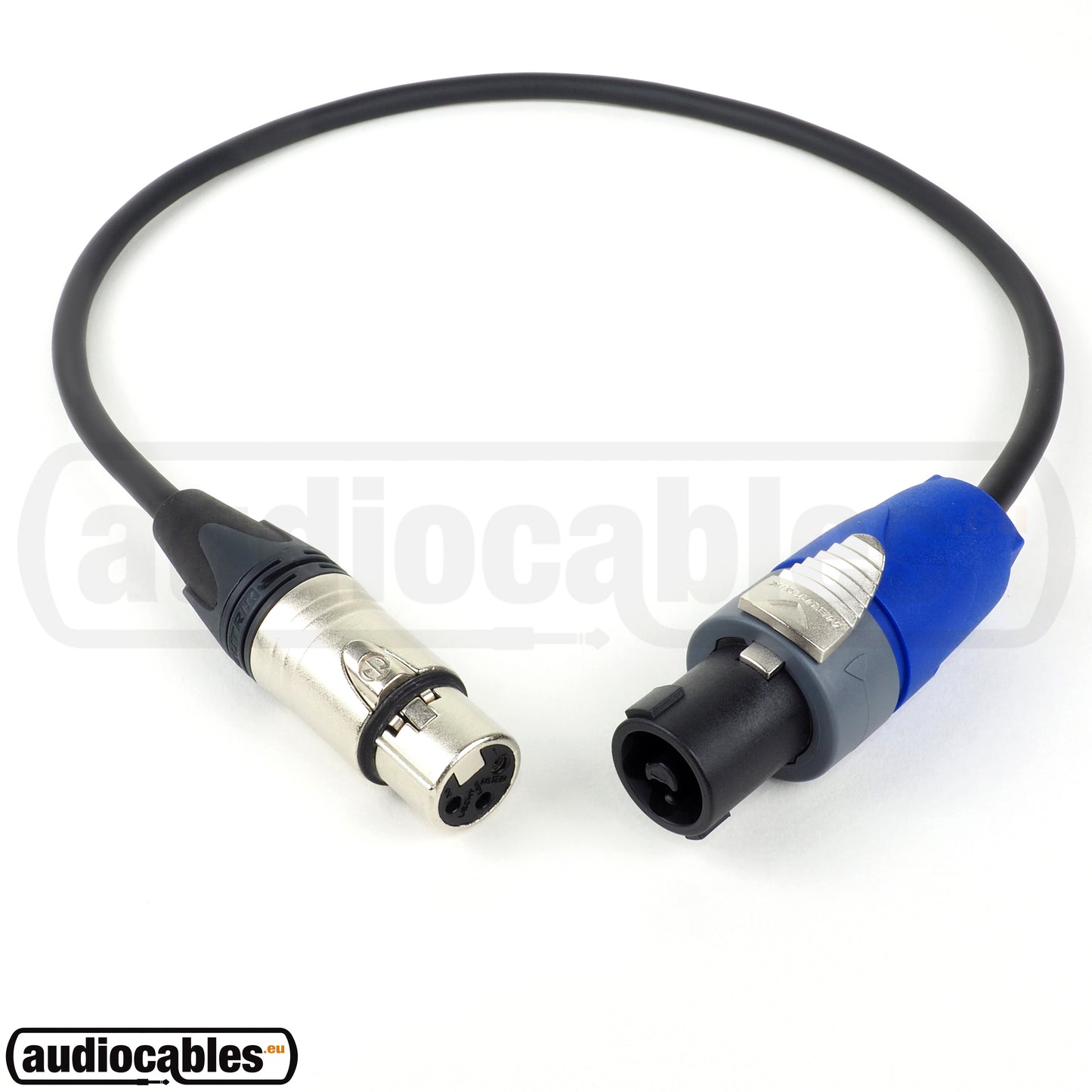 Important Info for Taxes, Vat Exempt, Shipping, Customs, International Orders, etc.

Important Notes For The Cables We Build:

1) Length of the cables we build is measured from solder point to solder point. This is about at the middle of the connectors. Keep this in mind when ordering small length cables, so you'll make the right choice.

2) Most cables are build to order, so please allow some time for accurate & precise workmanship!

3) If you don't find the length or the combination of connectors you need, contact us & we will build your custom cable!