Mogami Cable for Audio Technica ATH-R70X (Single Ended, 3.5mm/6.3mm)
Regular price
Sale price
€63.00 EUR
Unit price
per
Sale
Sold out
Mogami Upgrade Cable for AudioTechnica ATH-R70X Headphones

This cable is designed for connecting the headphones to any headphone amplifier, phone, mp3 player, laptop & any device with 3.5mm or 6.3mm headphone output.

We provide options for 3.5mm mini jack, 6.3mm jack or Combo 3.5mm/6.3mm

This cable is made with Mogami 2947 & High Quality Gold Plated Connectors.
For absolute performance & totally zero cross-talk between channels, we use Mogami 2947 twin cable, which is also extremely flexible & lightweight.
Since this is a soft cable & needs gently use, we don't provide it at very long lengths.
For longer length, you can check the Braided version.
Advantages:
High Definition Sound & Detail
100% Totally Separation of Channels

Extremely Low Capacitance
Please note that even though the name of this cable is ''2947'', Mogami prints on it the code ''2552''.
Share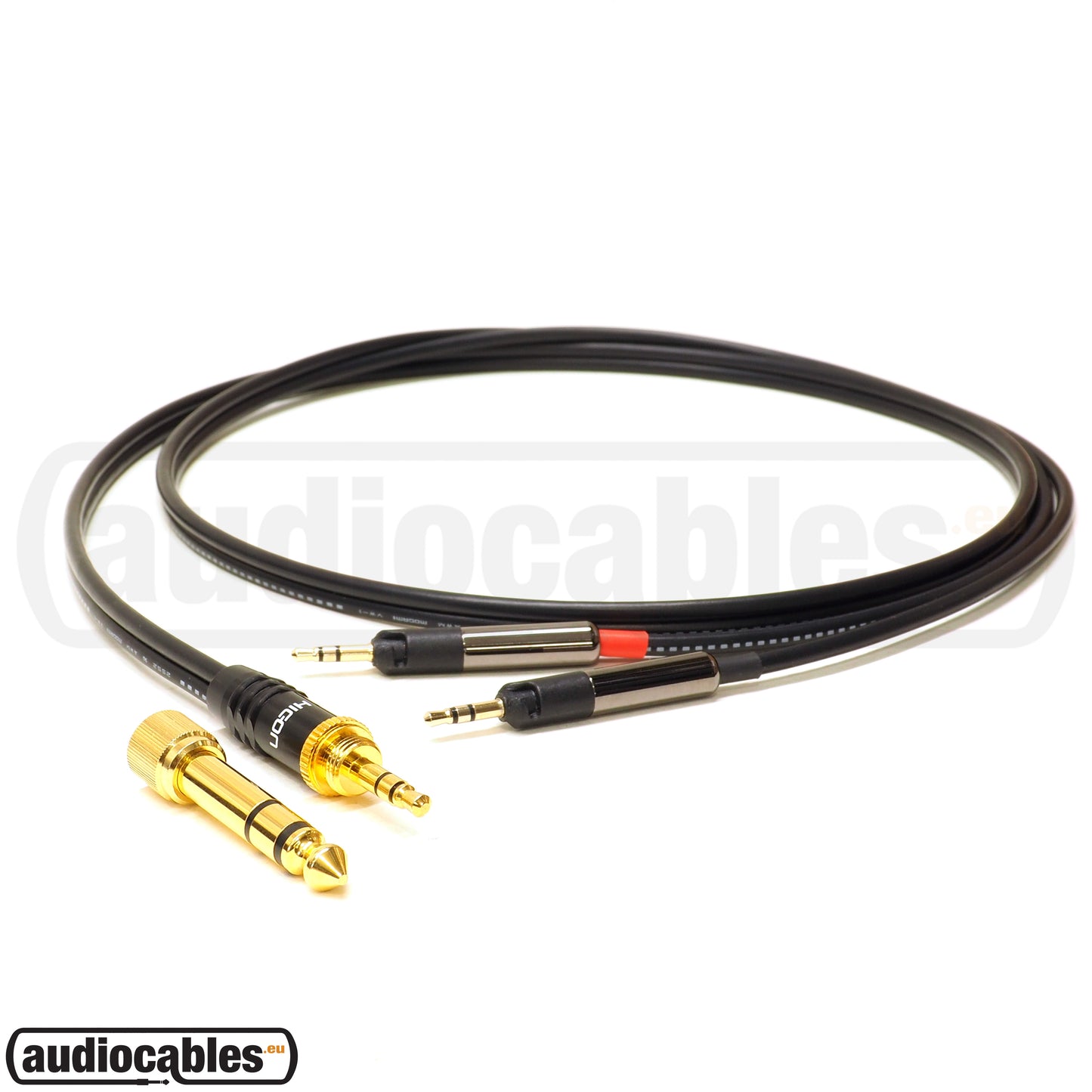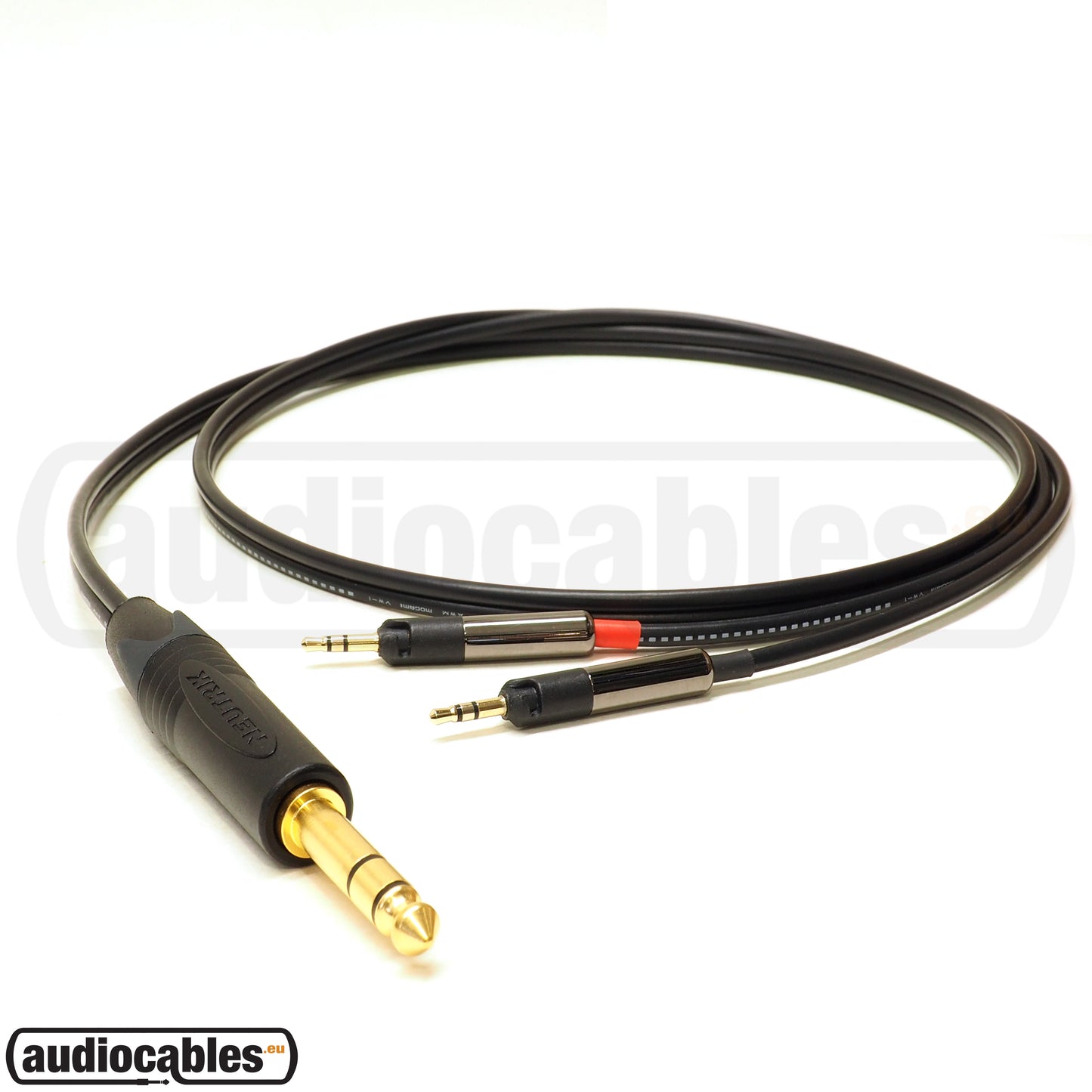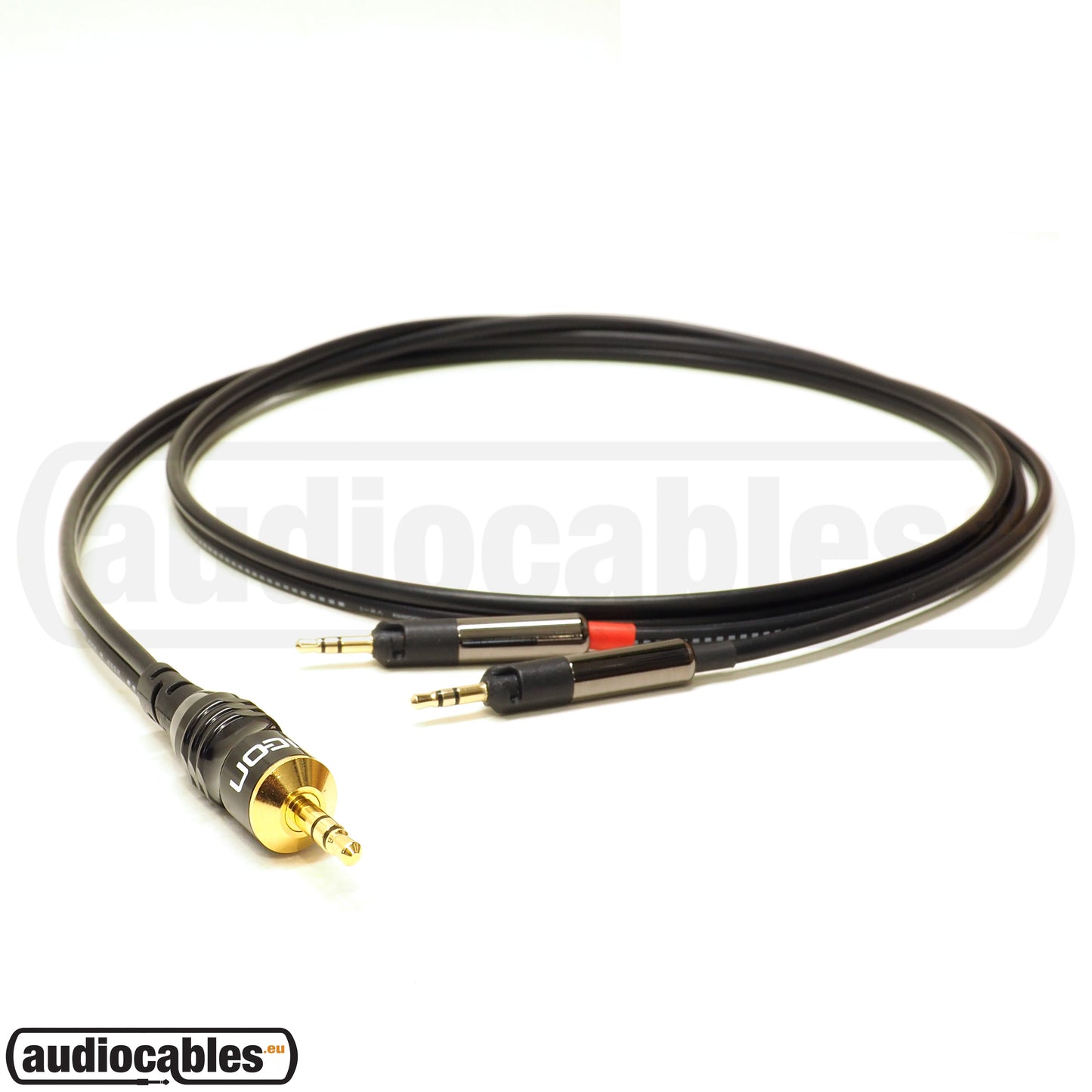 Important Info for Taxes, Vat Exempt, Shipping, Customs, International Orders, etc.

Important Notes For The Cables We Build:

1) Length of the cables we build is measured from solder point to solder point. This is about at the middle of the connectors. Keep this in mind when ordering small length cables, so you'll make the right choice.

2) Most cables are build to order, so please allow some time for accurate & precise workmanship!

3) If you don't find the length or the combination of connectors you need, contact us & we will build your custom cable!