Canare 4S8 Speaker Cable (Standard Wiring) w/ Hicon Banana Connectors
Regular price
Sale price
€47.90 EUR
Unit price
per
Sale
Sold out
Canare 4S
(4x1.3mm
2
) = (2x2.6mm) Speaker Cable w/ Gold Hicon HI-BM04 Banana
Plugs.
(Price & Quantity is for 1 cable!  - NOT A PAIR!)

Terminated for Mono Wiring Connection (2 Bananas -> 2 Bananas)
Quad configuration of 4 conductors of 1.3mm equals to 2 conductors of 2.6mm.
Made in Japan, Canare cables are too famous because they provide extremely good performance at extremely low price. Combining those cables with the also famous for their outstanding quality Hicon connectors & our accurate workmanship, you purchase a really premium product at a killer price.

Super flexibility, even in sub-zero weather

Star Quad design reduces EMI noise

Low capacitance and resistance

High-performance PVC jacket, resistant to bending and twisting
Share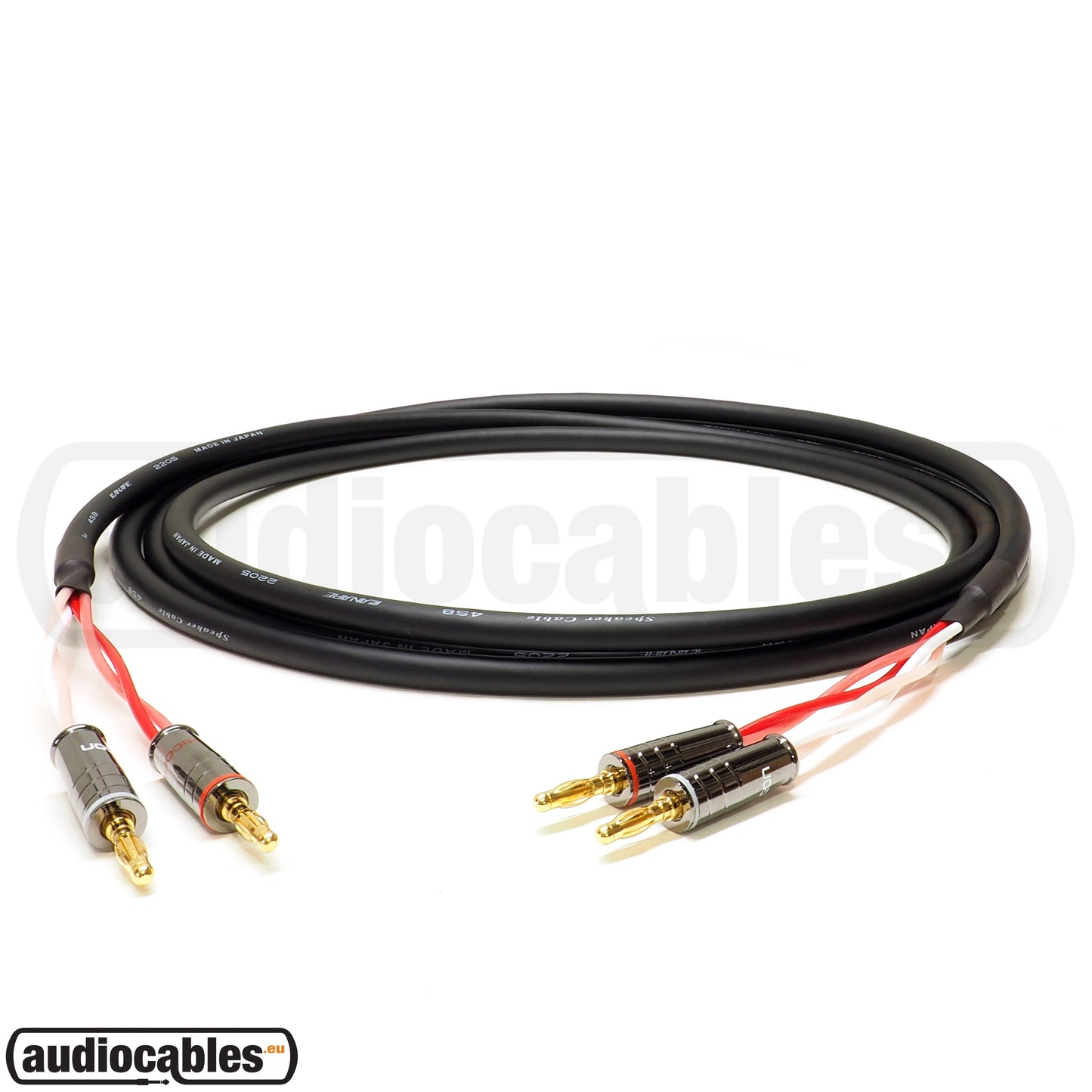 Important Info for Taxes, Vat Exempt, Shipping, Customs, International Orders, etc.

Important Notes For The Cables We Build:

1) Length of the cables we build is measured from solder point to solder point. This is about at the middle of the connectors. Keep this in mind when ordering small length cables, so you'll make the right choice.

2) Most cables are build to order, so please allow some time for accurate & precise workmanship!

3) If you don't find the length or the combination of connectors you need, contact us & we will build your custom cable!