Mogami 2524 - Instrument Cable
Regular price
Sale price
€3.00 EUR
Unit price
per
Sale
Sold out
Mogami 2524 Instrument Cable - (1 meter)

For each quantity you add, you buy one more meter. The total length will be sent uncut. For example: If you place a quantity of 20, you'll receive one roll of 20 meters).
Most musical instrument sound pick-ups, for example those in electric guitars, are comprised of high impedance circuits driven mainly by voltage, with very little electrical current flow. That is why handling noise (microphonics) can be a problem for guitar cables. Microphonic noise is caused by the minute voltage generated when a cable is flexed, stepped on, etc. Guitar cables must be designed to prevent this, so a conductive PVC layer is placed under the shield conductor to drain away this voltage. Note: This conductive layer must be stripped back when wiring, or a partial short will result.
Share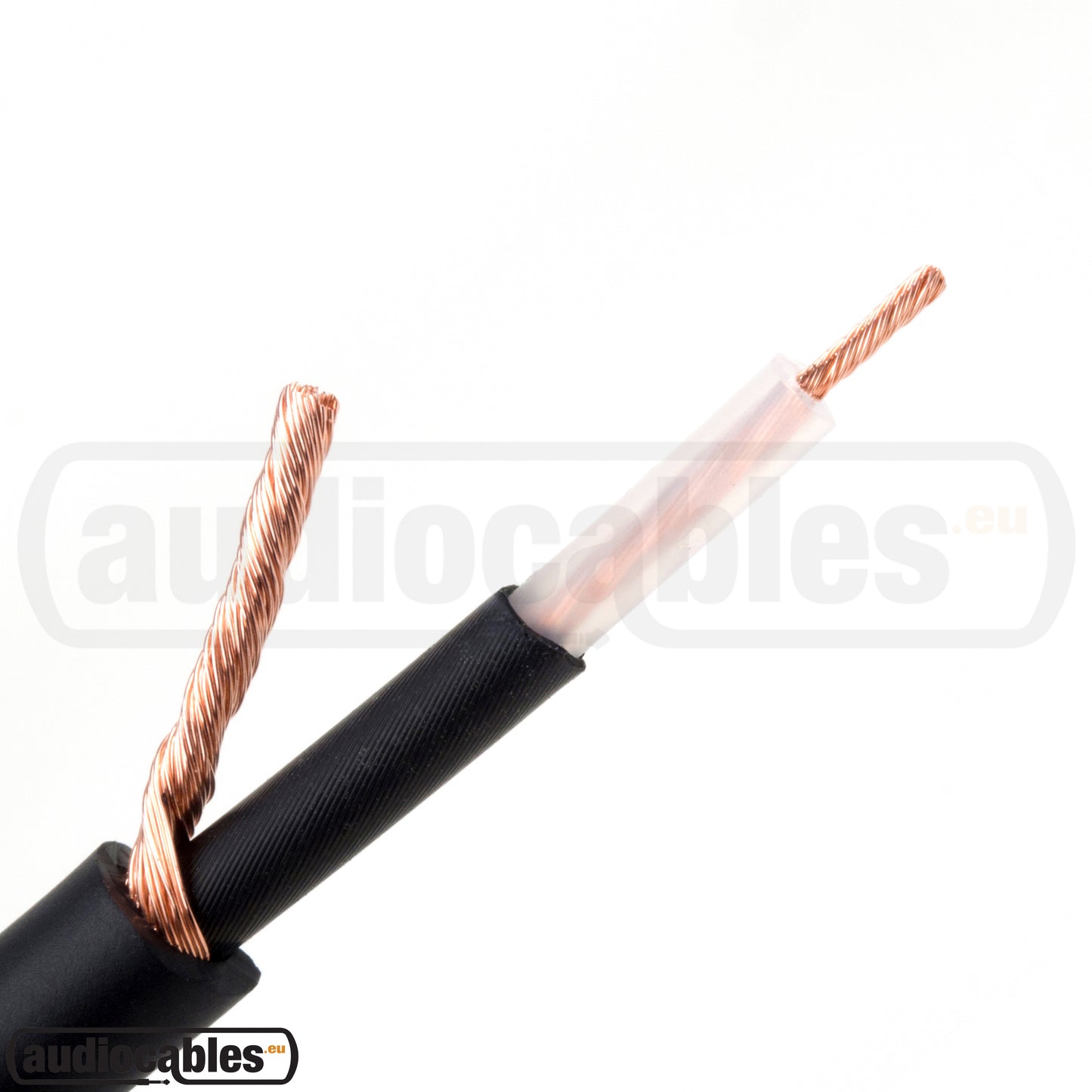 Important Info for Taxes, Vat Exempt, Shipping, Customs, International Orders, etc.

Important Notes For The Cables We Build:

1) Length of the cables we build is measured from solder point to solder point. This is about at the middle of the connectors. Keep this in mind when ordering small length cables, so you'll make the right choice.

2) Most cables are build to order, so please allow some time for accurate & precise workmanship!

3) If you don't find the length or the combination of connectors you need, contact us & we will build your custom cable!