Mogami 2534 Balanced Patch Cable w/ Neutrik 1/4'' TRS Jack Connectors
Regular price
Sale price
€26.00 EUR
Unit price
per
Sale
Sold out
Mogami W2534 Quad Professional Balanced Patch Cable terminated with Neutrik 1/4'' - 6.35mm TRS NP3X (3 pole phone Jack) Connectors.
W2534: Reference Standard Neglex Quad High Definition Balanced Cable
Mogami Neglex quad cable 2534 has become popular around the world as the standard for high quality recording & monitoring. It is also known for use with unbalanced equipment, such as high quality pre-amp, amp inputs and tape decks. It's construction makes it perfect for home studios suffering from wiring and grounding problems & should also be used where intense RFI interference is a problem. Mogami 2534 provides an improvement in signal to noise of 10-20db over equivalent twisted pair cables. Double conductors quad cables are more effective in canceling noise that can get past even the best of shields and is critical in an environment of high RF and EM interference.
Share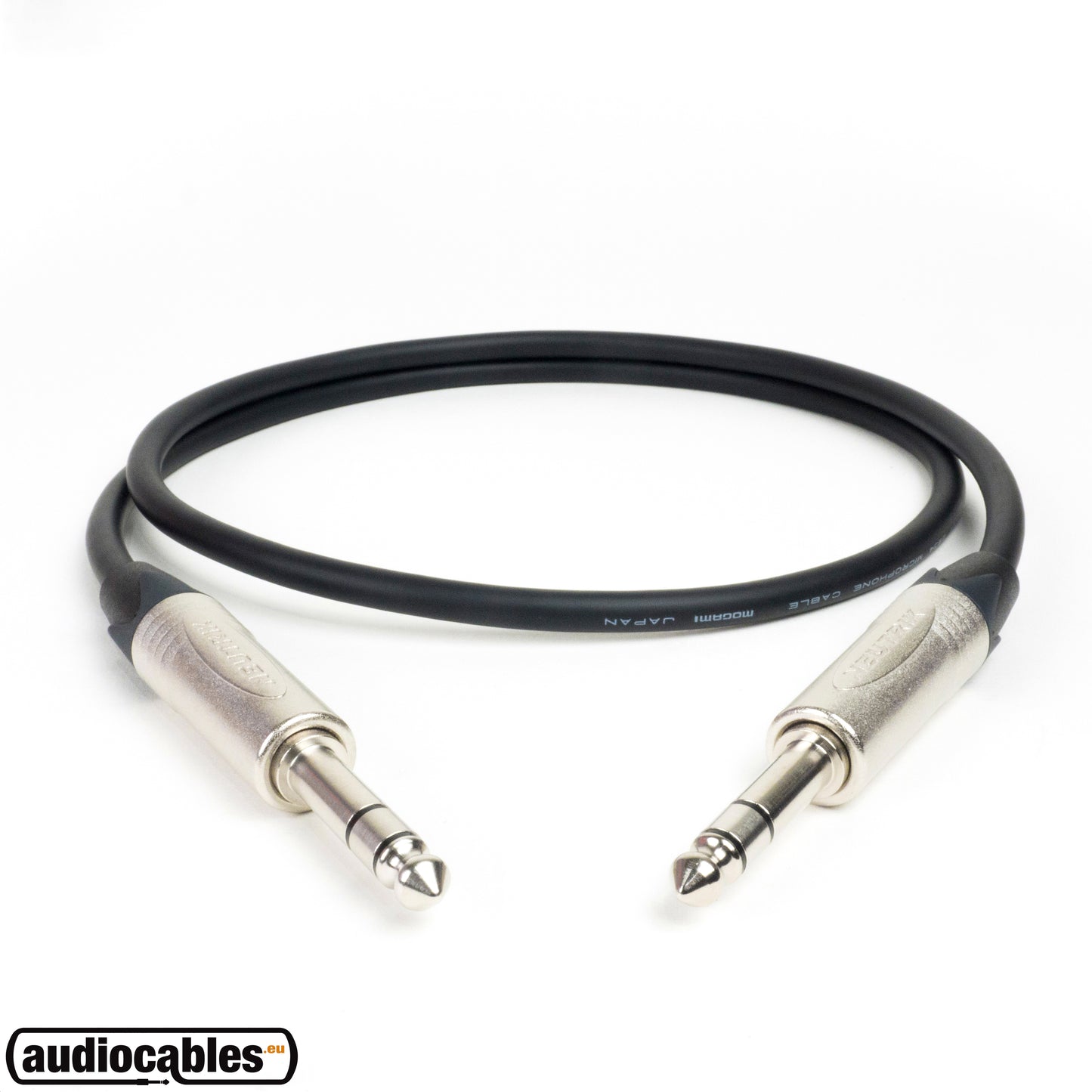 Important Info for Taxes, Vat Exempt, Shipping, Customs, International Orders, etc.

Important Notes For The Cables We Build:

1) Length of the cables we build is measured from solder point to solder point. This is about at the middle of the connectors. Keep this in mind when ordering small length cables, so you'll make the right choice.

2) Most cables are build to order, so please allow some time for accurate & precise workmanship!

3) If you don't find the length or the combination of connectors you need, contact us & we will build your custom cable!