Mogami 3368 Instrument Cable w/ Neutrik Gold Plugs (Single Angled)
Regular price
Sale price
€30.50 EUR
Unit price
per
Sale
Sold out
Mogami W3368 Professional Unbalanced Instrument Cable w/ Neutrik Gold Plugs NP2XB & NP2RX-B.
Mogami 3368 is a new cable designed for truly high performance sound while simultaneously being rugged enough for live stage and performance use. This large diameter cable is designed with lower capacitance for the purest possible sound, while not being so low to cause performance problems by being outside the design range of available instrument pickups. Coaxial configuration gives the most accurate tone. The proprietary composite braid shield structure of 3368 makes the cable quite rugged and this new design maintains flexibility and performance even when used in stage and touring environment. A new method has been used to keep handling noise extremely low, so this cable can be used for any application where high impedance circuits (guitar pickups, sensor cables) with very low loss are needed.
For Electric Guitar, Bass Guitar and all instruments that require an unbalanced cable.
The top of the line choice for professional musicians and engineers. 
Superior sound, extended dynamic range, clarity, silent background and consistent quality.
Maybe the lowest price for this legendary product!
Share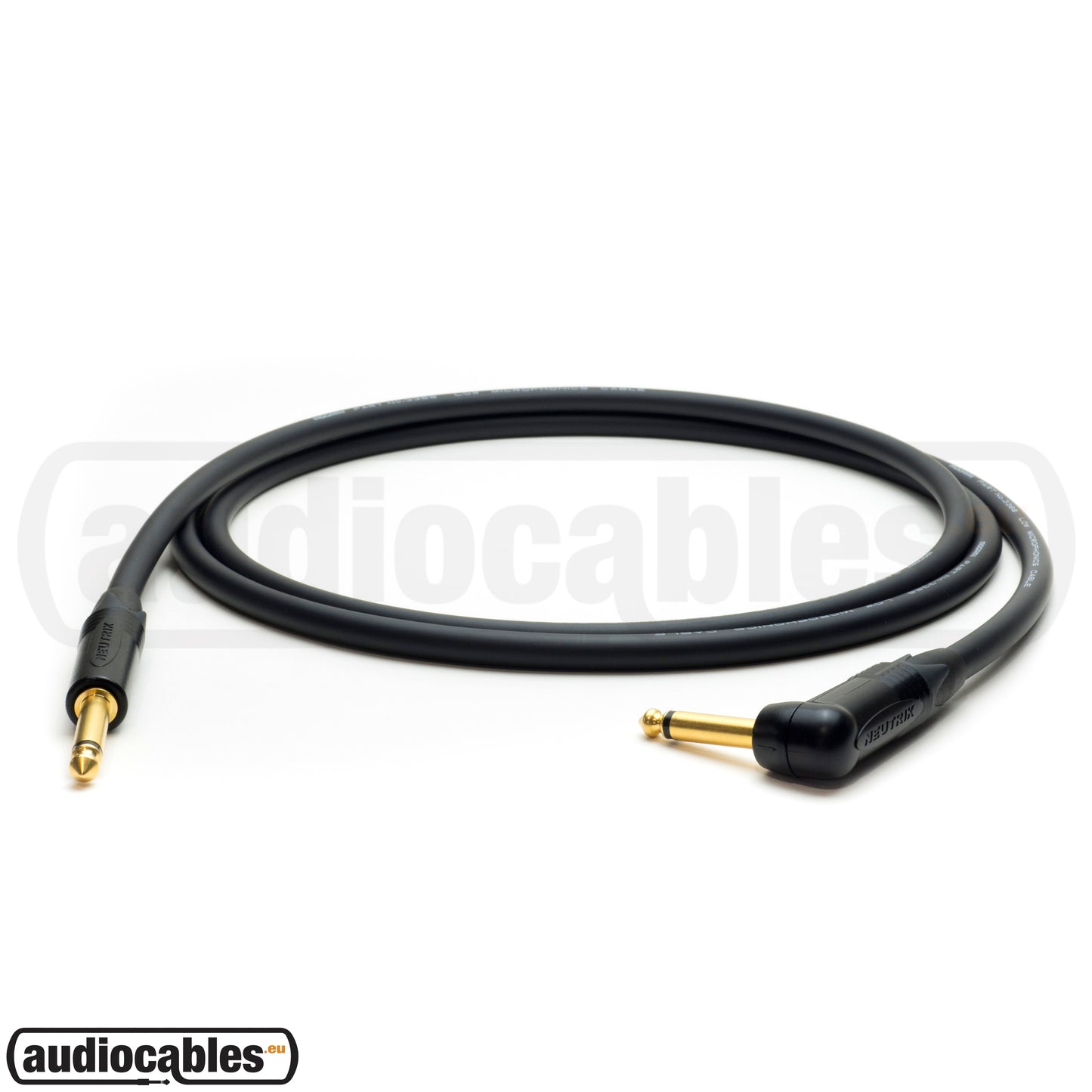 Important Info for Taxes, Vat Exempt, Shipping, Customs, International Orders, etc.

Important Notes For The Cables We Build:

1) Length of the cables we build is measured from solder point to solder point. This is about at the middle of the connectors. Keep this in mind when ordering small length cables, so you'll make the right choice.

2) Most cables are build to order, so please allow some time for accurate & precise workmanship!

3) If you don't find the length or the combination of connectors you need, contact us & we will build your custom cable!