Mogami Balanced Cable for Sennheiser HD600, HD650/6XX, HD660S, HD580/58X, HD565, HD545
Regular price
€2.00 EUR
Sale price
€75.00 EUR
Unit price
per
Sale
Sold out
Mogami Upgrade Balanced Cable for Sennheiser HD600, HD650, HD660S, HD580, HD565, HD545 Headphones
High quality Via Blue Braided Flex is used for top aesthetics & ease of use.
This cable is designed for connecting the headphones to a Balanced Headphone Amplifier.
We provide options for 4 Pin Male XLR, 4.4mm Pentacon TRRRS & 2.5mm TRRS

This cable is made with Mogami 2944 & High Quality Gold Plated Connectors.
The length of the split of the wires is about 35-40 cm.
For absolute performance & totally zero cross-talk between channels, we use two individual pieces of Mogami 2944 (one for each channel).

Important Notice: If you choose 2.5mm TRRS (amp side), the pin out we will build is R- (tip) ,R+ (ring), L+ (ring) , L- (sleeve),  which is the most common one (Astell & Kern). Please make sure your device uses this pin out before order. If it uses a different one (for example Hifiman HM-801 player), inform us so we will build accordingly. Also: The 2.5mm TRRS connector you see on the photo is out of stock. The connector we will use if you buy this cable, is a gold plated one with black shell.
Share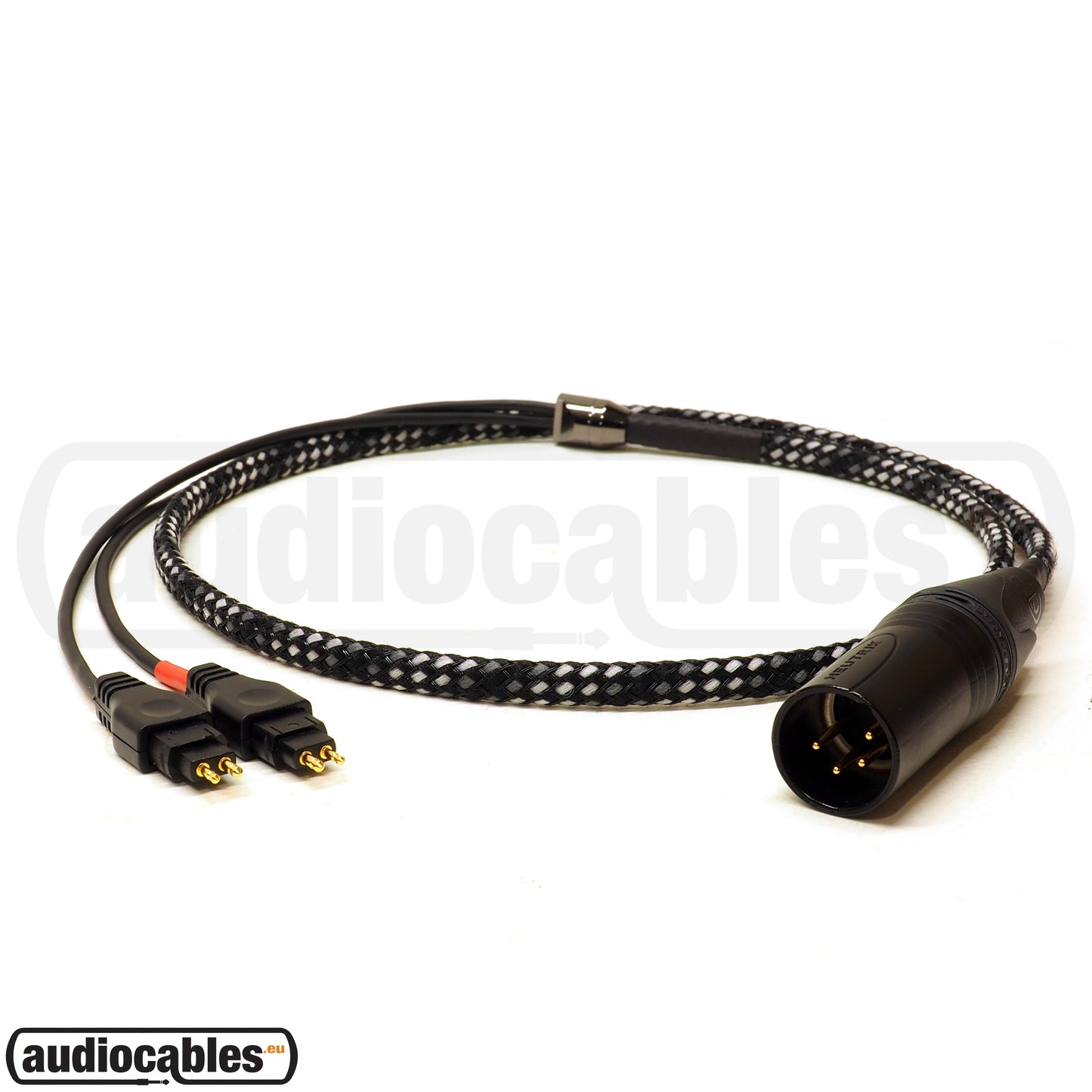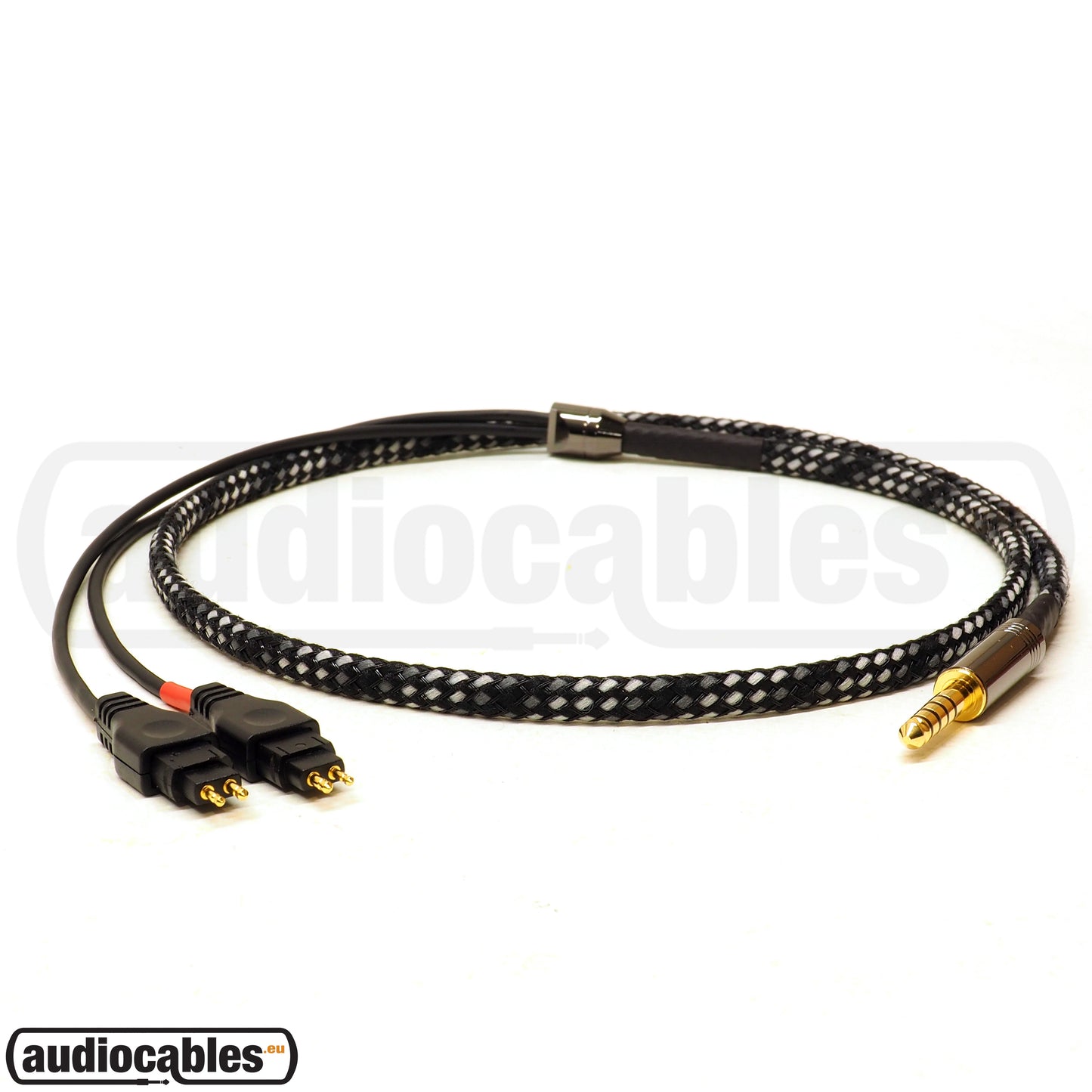 Important Info for Taxes, Vat Exempt, Shipping, Customs, International Orders, etc.

Important Notes For The Cables We Build:

1) Length of the cables we build is measured from solder point to solder point. This is about at the middle of the connectors. Keep this in mind when ordering small length cables, so you'll make the right choice.

2) Most cables are build to order, so please allow some time for accurate & precise workmanship!

3) If you don't find the length or the combination of connectors you need, contact us & we will build your custom cable!