Mogami Upgrade Speaker Cable (3 wire) for REL Subwoofer - Speakon to Spades
Regular price
Sale price
€66.00 EUR
Unit price
per
Sale
Sold out
Mogami W2921 (#14AWG - 2.5mm

2

) Hi End Audiophile Speaker Cable (3 wire) w/ Gold Elecaudio Spades

(Pure Copper Plated 24K Gold for flawless conductivity)


This cable is made especially for REL Subwoofers following their manual instructions.

Please read also the manual by your own, so you will be able to find the right cable for your equipment.

This unique & state of the art professional speaker cable is originally designed to deliver maximum performance & it offers true audiophile sound for accurate signal transmission with clear transparent response & is recommended for the most demanding professional applications.

Each conductor features many strands in rope-lay of famous MOGAMI 'NEGLEX' Oxygen-Free-Copper within colour-coded PVC insulation. A tough, low profile matte black superflexible PVC jacket protects the cables.

At the second photo you can see the Spades more clearly & at the third photo their exact dimensions.
Share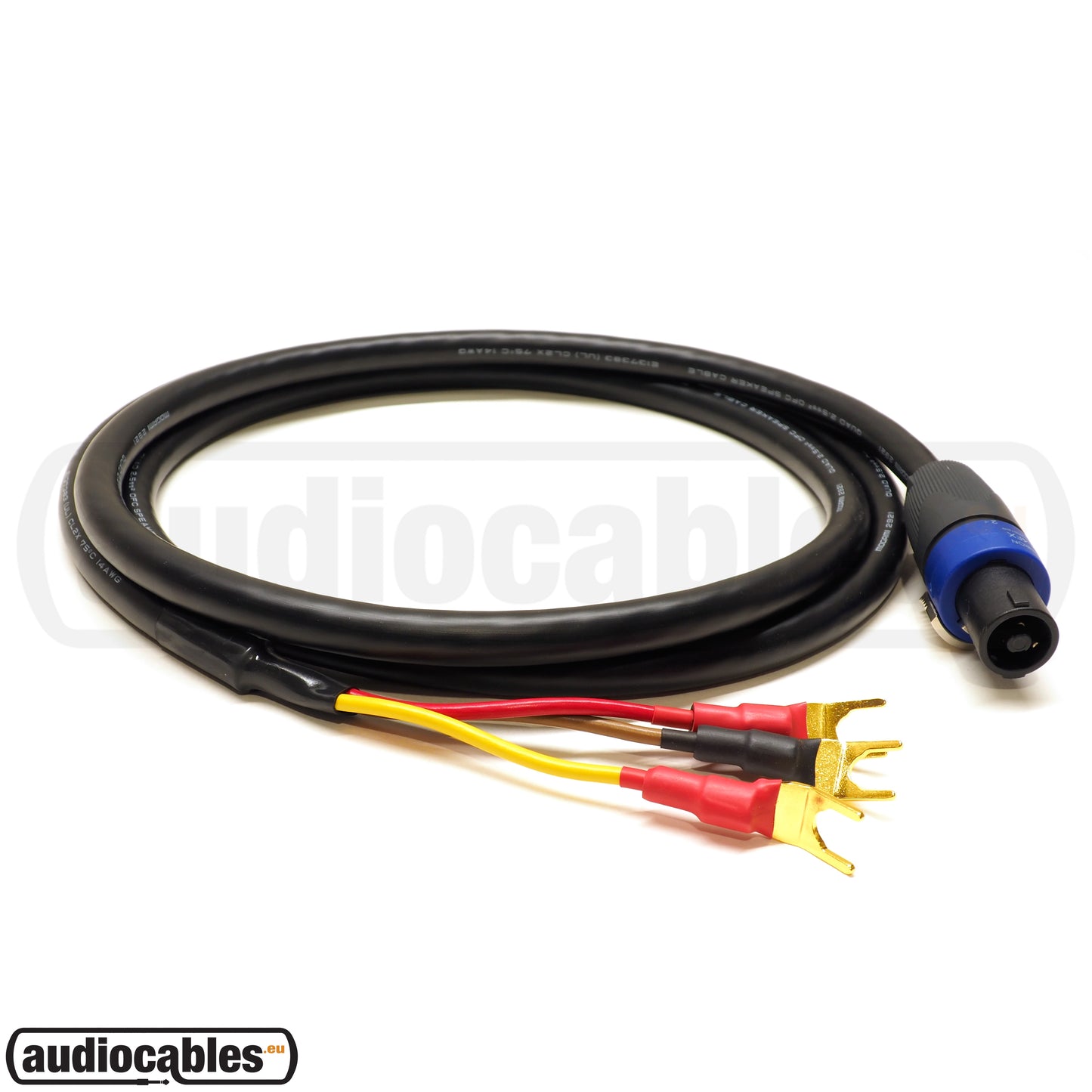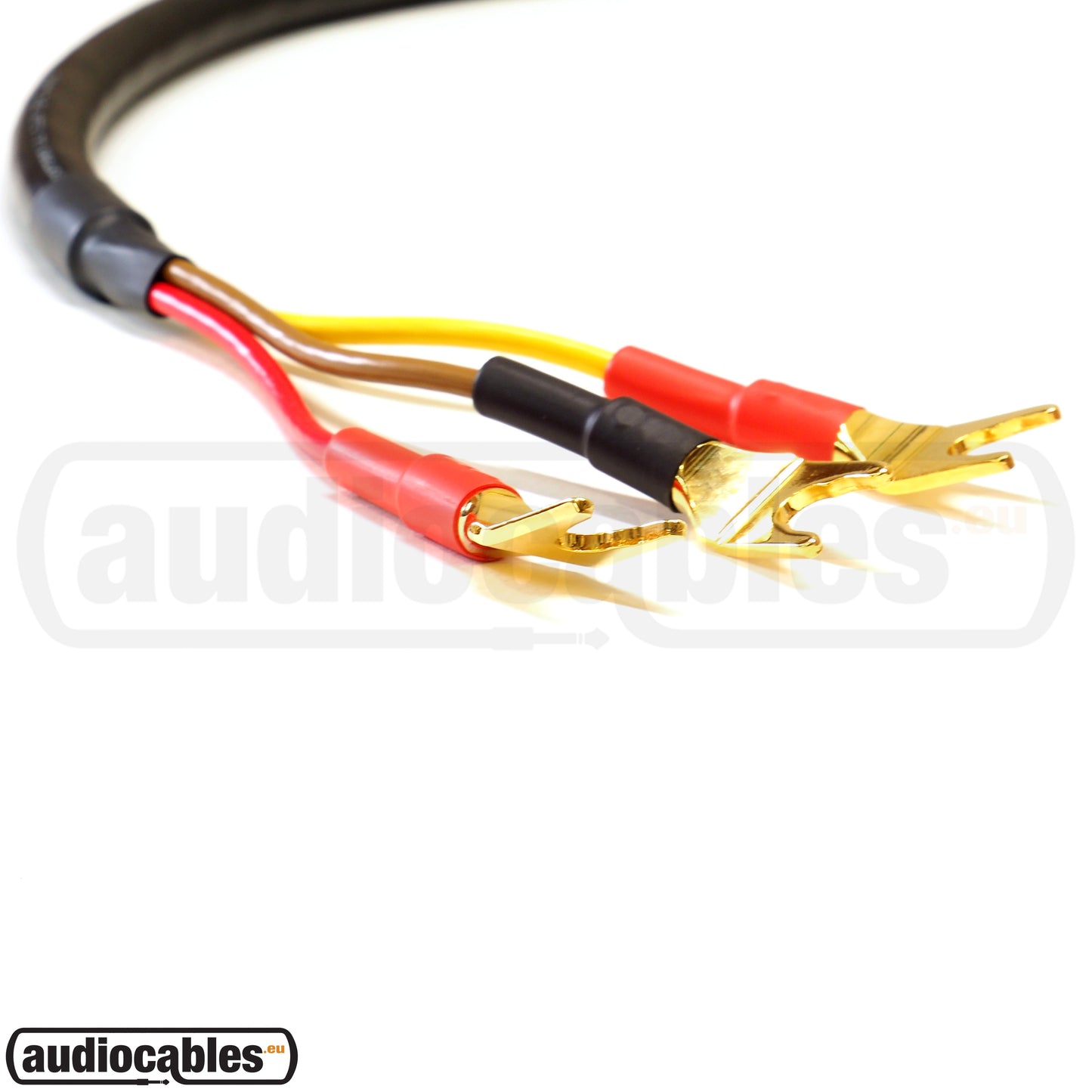 Important Info for Taxes, Vat Exempt, Shipping, Customs, International Orders, etc.

Important Notes For The Cables We Build:

1) Length of the cables we build is measured from solder point to solder point. This is about at the middle of the connectors. Keep this in mind when ordering small length cables, so you'll make the right choice.

2) Most cables are build to order, so please allow some time for accurate & precise workmanship!

3) If you don't find the length or the combination of connectors you need, contact us & we will build your custom cable!